East Coast Amateur Radio Service

Swap & Shop on air operation is suspended. Pending identification of a volunteer to run the service, submit Swap and Shop items for sale, or trade, or being sought, to Bob Goodwin at bobgn1@cox.net.

Swap & Shop Use Policy & Basic Listing Requirements




Submit the description of the items along with your name, call sign, sale price and contact info to:

Swap & Shop , Bob, N4HCI.

They will be added to the "Swap & Shop" page on the website. (No pictures will be posted).

Items submitted will be listed for two weeks, or until a week after they are sold. Listings may be extended if Webmaster is notified, or if they are resubmitted. Notification of equipment sales/trade are appreciated.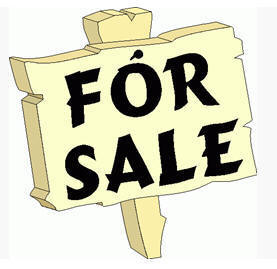 Items For Sale
KD3GZ-->Derek in Elmira NY. (607) 733-9567 s.jon1949@yahoo.com

Following being sold as part of 'cleaning out' of the shack.
1. Yaesu FT-950
- as new. Bought new Jan 2013.
- Comes with Mic, Manual and box.
- $800 shipped or
$750 if local pickup or $800 shipped
2. Timewave ANC4
- as new
- $85 shipped
3. Jetstream JT270M 2/440 Dual band
- as new
- $65 shipped


posted 21 Nov 2016



K3HQC--> Allen in Leola, PA. (717) 656-6359 k3hqc@outlook.com

Palstar AT2K Tuner in like new condition with internal 4:1 current balun.
SOLD!



posted 1 Nov 2016




------------------



W3LI --> Andy in Long Pond, PA. (570) 369-8682 W3LI@arrl.net

MFJ 4275MV 75 AMP Power Supply, $200 plus shipping
NEW IN THE BOX. Never used.
I bought this supply to power my TEN TEC Hercules 2 Amp.
Subsequently found the compatible Ten Tec supply. I paid $259.95 + shipping.

I no longer need the MFJ. Pictures and Specs are on the MFJ Web Site and also in QST.
Will sell for $200.00 plus shipping, CONUS only. PayPal, USPS money order will be Ok.


posted 26 Oct 2016, verified 11/21/2016




------------------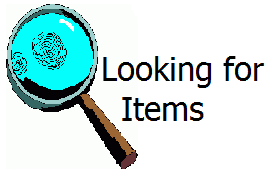 Hams Wanted to Buy Items (WTB)

W3GWM –> George in Wyalusing, PA gwm0508@ptd.net, (570) 746-0212
SCS Pactor Modem, Pactor 3 or upgradeable to Pactor 3
posted 10/16/2016, verified 11/21/2016


---------------------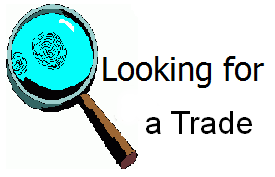 Hams Looking For a Trade
============================================================
No Listing
============================================================
Click here for ECARS Home Page