K1AH, Vince Motto, Candidate for Director in Dec 2017 Election
Name: Vince Motto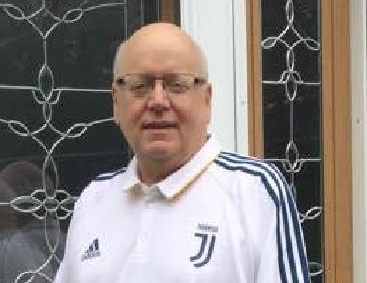 QTH: Enfield, CT

ECARS History:
- Member Since: 2006 Lifetime member #1916
- Previous Offices/Duties: Webmaster 2009 - 2014, Director 2016-2017, Editor of the Monitor 2008-2011, Past Net Control Operator (1979-1984)
- Current Net Control Operator: No

Other Amateur Radio History:
First licensed as WA2OEQ in the 1970s in Rochester NY. Faculty Advisor to the Club Station at Monroe Community College in Rochester, NY. It was from there that I first checked into ECARS, and I would often use the net to demonstrate Amateur Radio for prospective Hams. In 1978, I moved back to Hartford Connecticut, changing my call sign to KA1BFN, and ultimately to K1AH. Faculty Advisor for the Ham Club at Asnuntuck Community College. AEC for Hartford-Tolland SKYWARN and traffic handler for WETCON traffic net.

Community Activities:
Deacon in the Catholic Church since 1983 serving in a variety of parishes in the area; Collect food from local merchants for Enfield Loaves and Fishes, a local soup kitchen; Served on the Board of Education for St. Martha's Catholic School; Mathematics and Computer Tutor at local elementary school.

Personal Comments:
My teaching assignments were often early morning and late evening so I had plenty of time to participate in ECARS nets helping to provide service for the many hams on the road. I have thoroughly enjoyed my association with ECARS and would feel privileged to continue to serve as a Director for the 2018-2019 term.